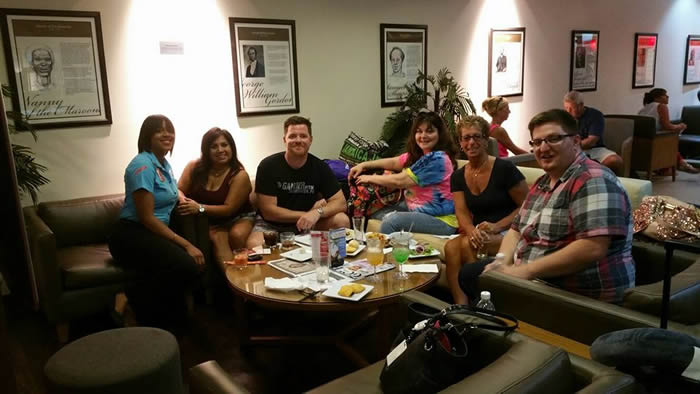 Club Mobay - VIP All The Way!
September 1st - 30th, 2017
After spending hours in the air, arriving at the Jamaica airport is exhilarating! The anticipation of getting to your resort is high on the list of your priorities. But first you have to pass immigration and customs. Wouldn't you like to enjoy that like a VIP? With Club Mobay you can! A Club Mobay escort will greet you and whisk you through the airport, skipping the long immigration lines. You are then expedited through customs, and taken to the arrival lounge. The lounge has complimentary food and drinks, amazing service and comfortable relaxing areas. Why not start your vacation earlier and get VIP treatment at the same time! This is perfect for first time visitors or if you have first time visitors in your group. And speaking of groups, you can get discounted rates when you travel with your friends or family and wait for them in the Club Mobay premium arrival lounge. Book directly online right here on Negril.com! Just click on any of the Club Mobay banners or links. You even can click here! Remember that the same service is availble upon departure! VIP it all the Way!
To find out great thing to experience in and around Negril, please click on our Things To Do section! To find a driver to take you any where around the island, please check out the affordable transportation in our Transport section also located on our Main Menu above! To help you find your perfect places to stay, please check out our Hotels section on the Main Menu link above! To find out more about up coming events, please feel free to check out our Bars/Entertain section above.